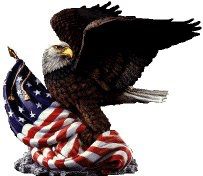 I have several things to say about this coming debacle in Syria and I am basing my words on the stories contained herein.
First there is this:
War vote on Syria looms for White House hopefuls
WASHINGTON (AP) – Backing President Barack Obama's plea for military action against Syria could haunt Senate Republicans thinking hard about a White House bid in 2016.

Sen. Rand Paul of Kentucky, a leading anti-interventionist within the GOP ranks, was steadfast in his opposition on Tuesday, saying he was unlikely to back even a narrow resolution giving Obama the authority to respond militarily to the Syrian government. SOURCE
Then there is this:
Boehner's aboard: Obama gains Syria-strike support
WASHINGTON (AP) – President Barack Obama gained ground Tuesday in his drive for congressional backing of a military strike against Syria, winning critical support from House Speaker John Boehner while administration officials agreed to explicitly rule out the use of U.S. combat troops in retaliation for a chemical weapons attack.

"You're probably going to win" Congress' backing, Rand Paul of Kentucky, a conservative senator and likely opponent of the measure, conceded in a late-afternoon exchange with Secretary of State John Kerry. SOURCE
First and foremost; the United States Senate and Congress need to made fully aware; YOU work for us, YOU are our elected representative and YOU are sent to Washington, D.C. to do the *WILL OF THE PEOPLE*, not to vote YOUR conscience.
I addressed this to MY Congressman, Pete Sessions, and I hope he's pounding the drum, long and loud.
You know, somehow I see retirement in the near future of any Congressional or Senate members that vote with Obama on this. If the Congress and Senate allow Obama get by with this they need to be turned over, ANY and ALL that side with Obama, Democrat, GOP, Independent, whatever the case may be, FIRED!

The American people do NOT want the USA to do anything in Syria and Pete, some of your colleagues need to remember that they represent We, The People and We, The People put em there. We can make them go away too.

My God I hope your colleagues are smarter than that.
We, The People are being fed a line of CRAP by the Obama regime, all of them, each and every one of Obama's cohorts and his allies within the GOP too.
Kerry: Strikes not about Obama's red line
WASHINGTON (AP) – Secretary of State John Kerry says the debate about military strikes against Syria is not about President Barack Obama's "red line" that weapons of mass destruction cannot be tolerated.

Instead, Kerry told Congress Tuesday that "this debate is about the world's red line." He says it is "a red line that anyone with a conscience ought to draw." SOURCE
I realize John Kerry served many years in the U.S. Senate, I guess his Massachusetts electorate was as dumb and arrogant as HE appears to be.
Not about Obama's *red line* remark? Are you serious?
This whole thing is about Barack Hussein Obama and his desire to make himself look somewhat like a leader, to look macho and Presidential. Don't try to tell me otherwise.
And just for the record, the United States of America has weapons of mass destruction, we have nuclear weapons, and personally, I am OK with that, but consider this; we, the USA, are the only nation on earth to ever use those nuclear weapons, and we used them twice.
Again, I am OK with that use of nuclear weapons to end WWII, only God knows how many American lives were saved, but the point is this, John Kerry is an arrogant. Pompous and sanctimonious ASS and he is doing the bidding of Barack Hussein Obama in this.
I am sending this post to Pete Sessions, Ted Cruz and John Cornyn; they are MY elected officials and are the only ones I can exert any influence upon. I suggest that YOU send it along to YOUR elected officials, and I don't buy into the CRAP about "Well, my Congressman is a Democrat and won't listen", that is a crock, they listen, and when their seat is on the line they listen closely.
I have great confidence in my Texas crew, if you can't say that about YOUR elected officials then YOU need to get busy and replace them!
No excuses, America is on the line here; Obama and Company will bring Her down if We, The People sit back watching TV and not involving ourselves in the government the WE elected.