Barack Hussein Obama HATES the U.S. Marines
The picture below was taken 2 days ago and I have been too damned angry to make a post about it. Every time I tried I had to stop and just shake my head at the language I was using and the word I was using to describe Barack Hussein Obama.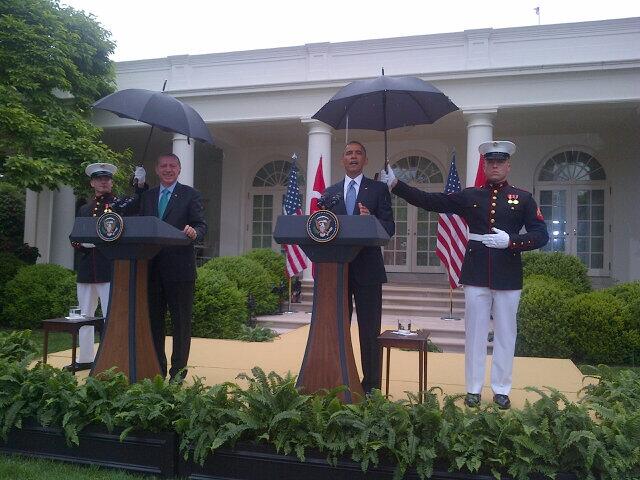 The United States Marines are a lot of things; brave, loyal, true American Warriors that will give their lives to protect this nation and the American people. U.S. Marines know what HONOR and INTEGRITY are, they know the words, they know the tune, they walk the walk and they live the life.
They are NOT Barack Hussein Obama's waiters, servants, butlers or valets.
Barack Hussein Obama can't even SAY United States Marine Corps. The goofy, American hating SON OF A BITCH called it Marine *CORPSE* a while back. Now I have to tell you, for a man that is supposedly as learned as Barack Hussein Obama, that gaff is an INSULT to ALL who have ever worn the title of United States Marine!
When I 1st saw the picture below I was angered, greatly, until I saw who had posted it and then read the text on the picture.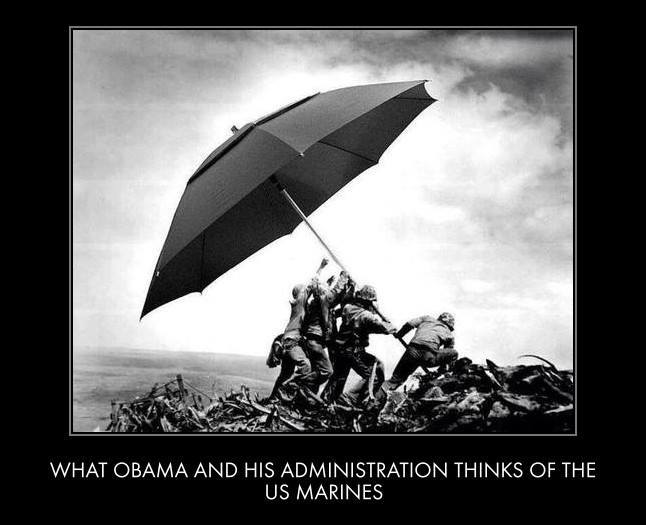 That is indeed what Barack Hussein Obama, his lard-assed wife and most, if not ALL of his administration feel about the USMC and the American military in general.