Domestic Spying and Intelligence gathering in the USA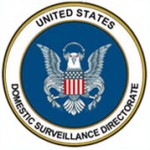 This link: Bush-Era NSA Whistleblower Makes Most Explosive Allegations Yet About Extent of Gov't Surveillance — and You Won't Believe Who He Says They Spied On inspired my post today.
Everyone is all *up in the air* over domestic spying and intelligence gathering, the loss of privacy that we all hold so dear and feel that we are entitled to.
Please don't think I am standing in approval of domestic spying, these guys have WAY too much power, but it goes back before George W. Bush and The Patriot Act, it goes back for decades. The FBI was the precursor to ALL of it; J. Edgar Hoover had files on everyone.
Domestic spying probably took place before that but was not nearly as well known and certainly not publicized, you see, once upon a time there were *secrets*, and those secrets were closely guarded.
There was also a time when a President or some other official could talk to the press, this was back before they were called *the media*, and they could say something like, "OK boys, this is OFF THE RECORD" and the press knew they had damned well best not publish so much as a word of what followed, that was called journalistic confidence.
This was a time when the press knew that if they did break a *confidence*, that reporter and/or news service would be ostracized and banned from further contact and not allowed to sit in on ANY press conferences.
That was a penalty NO reporter wanted to deal with!
So, let's get back to the idea of domestic spying and surveillance.
Hoover turned the FBI into what it has become, the premier investigative service in the United States, and he did it back in a day and time when there was NO electronic data used as it is today, Hoover did it the old fashioned way, they bugged phones and did what was called *black bag jobs* to plant a *bug* in the office, home, warehouse or whatever facility they wanted to gather information from.
Back then this was mostly done with the authorization of a friendly Judge and a handy warrant, otherwise, the information gathered wouldn't hold up in court and the only thing it was good for was to apply pressure to an individual that had a lot to lose if they didn't cooperate.
The predecessor to the Central Intelligence Agency was the O.S.S., the Office of Strategic Services.
The O.S.S. was probably responsible for more *spying* in the United States than it was in the European and Pacific theaters of war. The O.S.S. was trying to keep an eye on any and all threats to the nation and any action that could jeopardize the war effort.
The thing was; most Americans were OK with that, America didn't fear the Federal government, it was a simpler and more innocent time when most folks felt that the government had THEIR best interest at heart.
Naivety was the order of the day, those guys in trench coats were only looking for German and Japanese spies, they weren't looking at the lives and activities of the average American.
Yes, they were, you see, then, just as it is now, America has some enemies that are the ones mentioned when an OATH is given, *To protect against ALL enemies, both foreign and domestic…*, that *domestic enemy* had to be ferreted out and taken to task!
Then came the CIA.
Now according to some, the CIA doesn't engage in *domestic* work, they are thought to be the source of all international intelligence. These same people also believe that the FBI doesn't work outside of the USA and it territories.
Those folks are what I like to call WRONG.
The FBI does operate on an international scale and the CIA does have domestic operations, they always have and they always will.
Then the NSA comes along; the National Security Agency.
The declared *mission* of the NSA is this: The NSA/CSS core missions are to protect U.S. national security systems and to produce foreign signals intelligence information.
Those guys have a lot of *stroke* and there are no preconceived notions about their area of operation. The NSA goes where it wants to go, does what it wants to do and they don't give a damn who likes it or not.
Then we have the DIA; the Defense Intelligence Agency. I am betting that some folks didn't even know this one existed.
The *mission* of the DIA: DIA is first in all-source defense intelligence to prevent strategic surprise and deliver a decision advantage to warfighters, defense planners, and policymakers. We deploy globally alongside warfighters and interagency partners to defend America's national security interests.
I would be willing to venture a guess and say that there are even more agencies that engage in domestic spying than those listed above, the ones I have listed are just *The BIG Boys* of the trade.
So, let me sum this all up for you; domestic spying is a way of life in our modern world of computers, cell phones, I-Pads and all of the other conveniences we use on a daily basis, but those devices open each and every one of us up to having our information harvested by a government agency.
Domestic spying has been around for a very long time, it's just a lot easier to gain access today, it is a way of life in the modern age, it's always been with us but now we have *whistle blowers* getting a lot of attention for breaking their oath to their particular agency to expose what has been there all along.
That's the way it is. I don't like it but what the hell can you do about it? Vote Obama out? Yeah, OK, I'm all for that, it would stop a lot of problems we have in America today, but it won't stop domestic surveillance.