Analyst: U.S. Pulling out of Afghanistan at Worst Time
A leading foreign policy analyst has written that "post-American Afghanistan" is becoming a "flashpoint"–not just in the region, but in the world, as emerging powers jockey for position amidst declining U.S. influence. SOURCE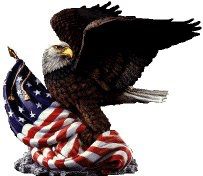 I seem to remember these same words being spoken in the early 1970's when the USA was trying to find a way to get out of Vietnam without looking like they had been defeated. The entire world was going to turn Communist if Vietnam fell, Vietnam was the gateway to S.E. Asia and their fall would be catastrophic.
The USA left Vietnam after suffering 58,286 KIA or non-combat deaths (including the missing & deaths in captivity). The war in Vietnam cost the American taxpayer untold billions of dollars and the psychological damage done to so many minds has never been calculated.
The French military was involved in Vietnam before we were and they were soundly defeated in 1954 and the French left Vietnam behind.
The United States sent troops to Vietnam as early as 1950, in an attempt to assist the French in training the South Vietnamese.
In the early 1960s, elements of the U.S. Army Special Forces and Echo 31 were sent to South Vietnam as military advisors to train and assist the South Vietnamese Army (ARVN) for impending actions against the North Vietnamese People's Army of Vietnam (PAVN). SOURCE
In 1975 we tucked our tails and left Vietnam.
The world didn't collapse, S.E. Asia isn't a Communist bloc and today Vietnam is a huge trading partner of the United States and other nations.
Now with all that in mind, fathom this; the war in Afghanistan brought about the fall of the Soviet Union and nearly broke the back of Russia, yes, their war in Afghanistan.
Sure, the United States had a hand in that defeat, through the actions of the CIA and what has often been referred to as "Charlie Wilson's War", we supplied the Mujahideen with modern weapons, lots of modern weapons, we taught them how to use them and they in turn were able to inflict so many casualties on the Russian army and bleed the Soviet economy so badly that the Soviets packed up and left. Today our troops are facing those same weapons.
In other words, they got their asses kicked, Afghanistan was their Vietnam and the world had a new plan on how to take down *the BIG guys* with long, drawn out wars that inflicted great numbers of dead and wounded as well as costing *the BIG guys* the fortunes of their nations.
Fast forward to 2002 and the American incursion into Afghanistan and notice the similarities of previous engagements with current engagements.
I was not at all opposed to our going into Afghanistan when it was done; we were hurt, we were looking for revenge against those that had attacked us and by God we were going to have it.
It has often been said that those who don't learn from history are doomed to repeat it.
We didn't go into Afghanistan and exercise the full might of the American military, we went in with a half-assed plan, a ridiculous set of *Rules of Engagement* that got OUR troops killed and for good measure, we didn't complete the job before we traipsed off to Iraq to do another half-assed job, lose many American lives and expend even more untold billions of taxpayer dollars, and even though we are now OUT of Iraq, we're STILL in Afghanistan, losing lives, spending money we don't have and making the United States look very bad to the entire world.
I am guessing that George W. Bush and Barack Hussein Obama were NEVER serious students of history.
Personally, I don't give a damn what happens to Afghanistan, Iraq or any other Arab/Muslim nation. Let them implode; let them kill each other in great numbers, and even then they won't all be killed.
These Muslims breed like animals and they're not going to run out of willing participants in their quest to control the world and force every living soul to accept Sharia Law and Islam.
We, on the other hand, embrace political correctness and allow these cretins to force themselves on us and our culture.
We are bowing, as a nation, to the will of a Communist President that has serious sympathies for those that practice Islam. We don't wage WAR on our enemies, we hit them with *surgical strikes*, if we hit them at all, in an effort to not inflame the passions of Muslims. We engage in long, drawn out and expensive actions that are only going to hurt America even more.
If we're not going to fight and fight to win, and I mean WIN with a massive strike that instills the fear of God into our enemies, get the hell out and let them kill each other. The world will be no worse off with MILLIONS of dead Muslims littering Muslim nations, and hopefully, come 2016, we'll have a POTUS that's not a total moron or one that's a Muslim sympathizer.