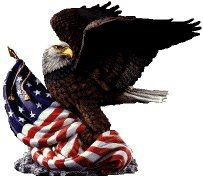 It's Time for a Dose of Truth and Reality
I'm sure some of you have heard that the town of Sarita, TX has been taken over by members of La Raza as they lay claim to what they believe is rightfully theirs.
Sarita Texas Captured By La Raza Illegal Immigration Activists | Civic Tribune
There is one really BIG problem with that story; it's FAKE.
This is from a news source, a REAL one, in Corpus Christi, TX; Law Enforcement Officials say an Article Claiming Chaos in Sarita is a hoax.
People, DO NOT fall for the fake and irresponsible reporting supposedly coming directly from a *reporter* that is in Sarita, or so the story goes. Use your head, think, investigate, ask questions of those actually living in Texas, or in that particular area of Texas, ask folks that have real police connections and information. Don't make an ASS of yourself by posting FAKE news stories and then suffering the embarrassment of being *called out* for your CRAP story.
The TRUTH is harsh enough, don't add fake news to the mix, always investigate and verify.
I can't believe the incredible stupidity and gullibility of some people, "But Fred, it was on the 'net AND Facebook had it posted so it must be true… "
Well 4 years ago this month the BIG STORY was this: Multiple Ranches in Laredo, TX Taken Over by Los Zetas.
People that are buying this story are the people that claim to be against the regime of Barack Hussein Obama.
Has ALL of America gone totally stupid? ALL of the USA? The people buying into this BS CLAIM to be American Patriots. If they are THAT damned stupid, then we, as a nation, are totally screwed!
3 percenters

A loose affiliation of like-minded Americans who vow to refuse to comply with laws that violate the second amendment right to keep (own) and bear (carry) firearms. The name "3 percenter" comes from the fact that only 3 percent of colonial British subjects took up arms against the King during the revolutionary war. Three percent of the population was enough to overthrow a government and win independence.

"We are the 3 percenters, we will not comply, we will not be disarmed." SOURCE
I had a guy try to tell me that the Sarita story was real and what we had to look forward to all over the USA in the near future, but not to worry; The Three Percent people were going to save us all. Normally their name is represented by this: III%
The concept of the III% is this; 3% of the American population stood against the British Empire and won the freedom of the Colonies. So far, these modern III% folks have failed to mention that France played a vital role in that defeat and that as military armaments go, ALL Armies were pretty much armed the same, with cannons, muskets, flintlock pistols and bayonets for the muskets.
It was a simpler time, the opposing armies took to the field in nice, tight little rows of troops and they took turns blowing one another's heads off as they exchanged fire in a respected and gentlemanly manner. Continue reading →