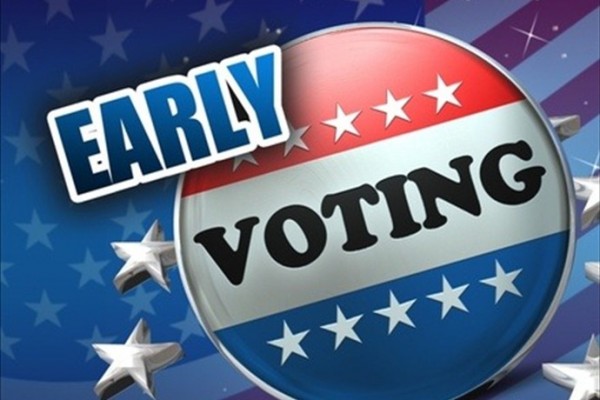 Well, it's that time again my friends, the 2014 mid-terms are upon us and early voting starts here in Texas today, Oct. 20, 2014 and runs through Friday, October 31, 2014.
I don't know about you but I never wait until Election Day, I vote early, but since I'm not a Democrat I can't take advantage of the *vote often* option.
As always, the Democrats are crying about having to present a photo I.D. in order to vote, they claim it disenfranchises a lot of Democratic voters, they claim it's too hard to get the I.D, or that it's too expensive for some. I don't know how it works out, it seems that the Dems always have a photo I.D. when it's time to get the food stamps, buy smokes and booze and so forth.
Nations like Mexico and India require a voter I.D., but it costs too much for an American, a Texan to get a photo I.D.?
Here is a list of the acceptable forms of photo ID:
• Texas driver license issued by the Texas Department of Public Safety (DPS)
• Texas Election Identification Certificate issued by DPS
• Texas personal identification card issued by DPS
• Texas concealed handgun license issued by DPS
• United States military identification card containing the person's photograph
• United States citizenship certificate containing the person's photograph
• United States passport
So, everything on that list costs money and is too expensive for you and your voters Mr. & Mrs. Democrat?
If you do not have any of the following acceptable forms of ID, beginning June 26, 2013, you may apply for an Election Identification Certificate (EIC) at no charge.
• Texas driver license—unexpired or expired no longer than 60 days at the time of voting
• Texas personal identification card—unexpired or expired no longer than 60 days at the time of voting Continue reading →